Old Farming Photographs

Femling Barn in 1938. One of the largest of the old round top style barns in the county. Standing 45' tall by 102' long by 40' wide. The roof trusses are made from individual boards bolted together at angles to make a continuos arch. The barn was built in 1929.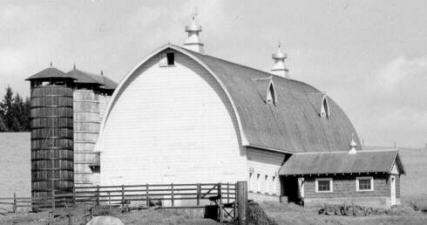 Farming with an RD4 caterpillar tractor in 1938.